About Your Word
Your Word is a content writing hub that takes pride in producing concise, informative, and engaging content. Our services are designed to provide you with quality content in the quickest time possible. Regardless of industry or any level of formality, we will provide you with the content and knowledge you need to communicate effectively.
We are committed to providing our clients with top-notch content without sacrificing authenticity in order to meet deadlines. Over the years, many of our writers have produced content that resonates emotionally with our audience while maintaining a professional tone. Your Word was created to meet the increasing need for more informative and engaging content in a world where attention spans are shortening. We offer 14 services for a variety of needs, including web content, blog posts, translation services, advertising campaigns, etc.
We provide copywriting services for businesses, brands, and entrepreneurs to help them stand out online. We also ensure to provide social media content to help people with their online presence. Your Word provides bespoke services that are tailored to your business needs and goals. We offer professional, engaging content for businesses to use on their websites, in emails and in blog posts. Our writers, who are from different walks of life, research extensively before starting any project to ensure every word counts! Your Word helps people tell their own story!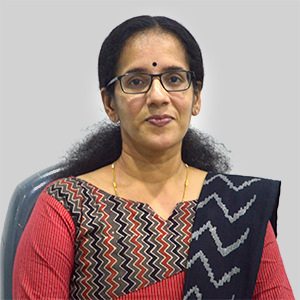 Maya MP - Founder
Your Word Content Hub is the endeavour of my dreams. Everything began when I realised my intrinsic talent and had the chance to launch a creative outlet. I began my career approximately 25 years ago, after completing my undergraduate studies and gaining experience working in various corporate environments in locations like Kerala, Bangalore, and Gujarat. Among them were ICFAI University, BPL Ltd., Manipal Hospital, TUV SUD South Asia Pvt. Ltd., and ITC Hotels. My years of experience working in corporate communication and public relations have given me a strong sense of my identity and a wide range of perspectives.
I pursued a postgraduate degree after taking a second graduation course in library science (BLisc). In the interim, I took it upon myself to start writing about the things that mattered most to me; fashion, fitness, love, current events, etc. I had a thought about how the world was changing and the opportunities I would have if I took my hobby of blogging seriously. My career began when I discovered a few companies that were looking to hire writers. I am proficient in five Indian languages, but I wasn't using them in a useful way. I had no idea how powerful language could be until this point. But I was fortunate to have the opportunity to learn all of these different languages!
I established this writing hub in 2022, naming it 'Your Word', with the intention of giving freelancers, businesses, professionals, and startups alike access to cost-effective and top-notch content creation services. Businesses won't have to worry about wasting time in the future because Your Word will assist them with their content needs. We are aware that it can be challenging to think of content ideas or to keep up with current affairs, but doing so is essential for your company if you want customers to notice you on social media!
Your Word was established with the simple mission of providing customers around the world with premium content at an affordable price.
What We Offer
SEO Based
Content Writing
Let's talk about how

Your Word

can help you.