Blog Writers in Calicut, Kerala
Blog writing requires high-quality content covering a wide range of topics in order to boost sales and improve each brand's reputation. Focusing on topics with the most click-through potential will help your blog's content captivate readers and promote your business. Blog writing gives you the advantage of turning complex topics into warm conversations. As professional Content Writing Agency and blog writers in Calicut, Kerala, we help businesses successfully enhance the visibility of their brands. Blogs provide Google and other search engines with content to index and serve up in search results. Along with giving readers relevant information, blogs also support essential SEO tasks. When written effectively, they notify search engines like Google that a website is reliable and relevant, and that the author is knowledgeable about the topic or industry. We offer blog content that is consistent with the voice and tone of your brand.
Benefits of Hiring Blog Writers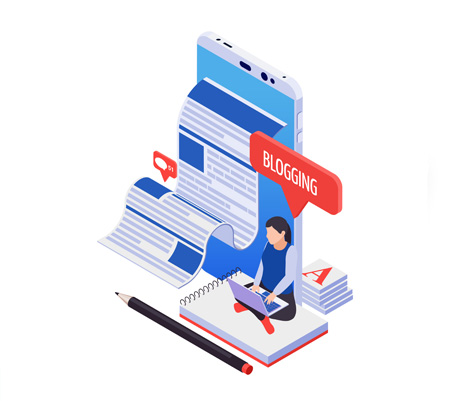 Do you ever wonder how small businesses stand out and get people to notice them? It's simply the unique content. For any company that wishes to develop a thorough content strategy, blogs are an essential platform. They help to disseminate relevant information while promoting your business. Maintaining the overall quality of the writing while bearing your audience in mind is the most important component of blog material. Search engine optimized content is required for successful branding, and a professional writer can help with this. Professional blog writers understand the importance of web content creation, blogs, and articles that stand out on the Internet and capture the attention of their readers. Your Word with a passionate team of blog writers in Calicut, Kerala makes your job easier. By encouraging Google and other search engines to revisit your website in search of fresh information to index, we help to improve search engine rankings. We consider it crucial for businesses to engage consumers through effective blog content and project their brand voice successfully.
What We Offer
Lifestyle & fitness blogs
Let's talk about how

Your Word

can help you.