Logo Creation in Calicut, Kerala
The logo of your brand serves as the face of your company. A collection of visual assets defines the appearance of your brand. However, the logo should contribute to brand identity in addition to looking cool or interesting. A brand's logo appears in almost every interaction with customers, and it possesses considerable influence over how the brand is perceived. It informs the public that it represents your company's name. The most iconic logos were created with the intention of conveying a specific message to the public. Hire us for a professional design as we are a known branding and content writing agency with expertise in logo creation in Calicut, Kerala. We have an in-depth understanding of the local market and can create a logo that is tailored to your target audience. Plus, our design process is collaborative, so you'll have the opportunity to provide input and feedback with every step of the way. If you're looking for a fantastic logo creation in Kerala, we can collaborate to get that logo off to a good start by developing and incorporating a brand identity alongside the logo design.
Raise a Sense of Brand Loyalty!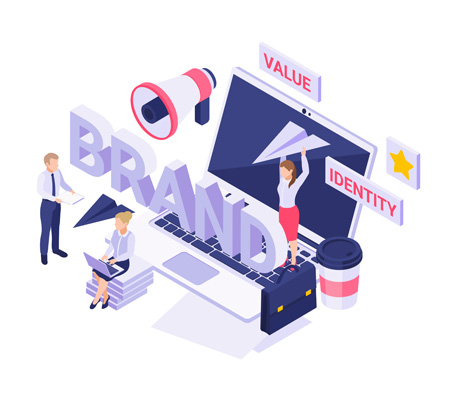 Today's consumers want authenticity from brands. Since individuals view the brands they use as extensions of themselves, it is crucial for brands to build genuine, trustworthy connections with their customers. Developing an affinity and a sense of loyalty with your target market will assist your brand's reputation grow and spread through word-of-mouth. Content marketing is quite effective in order to accomplish this. A brand's voice reflects its personality and identity. Content for brand identity creation should be consistent across all content. Your brand will be in front of your audience for more invaluable minutes if you consistently create and share valuable content. If your content creation is done well, it will leave consumers with a favourable and lasting impression of your company. The establishment of your brand identity helps you connect with customers and reach a wider audience. It helps others discover your value and sets you apart from your competitors. Your Word, the leading Content and Blog Writers in Kerala also helps you in creating a recognizable brand identity. We assist in locating your potential customers by maintaining a clear and concise language, and search engines reward you for it.
"Brand identity" is the personality of your company and a commitment to your clients. Telling your target market how your business can improve their lives and creating a brand identity around this value are the only two steps in the brand identity building process. Better content can demonstrate these brand values by explaining cutting-edge approaches you employ or through case studies indicating your capacity to finish a job promptly. Your brand will be nurtured and grow as a result of quality content. For the promotion of your brand identity, we produce content that is compelling, expressive, and authentic.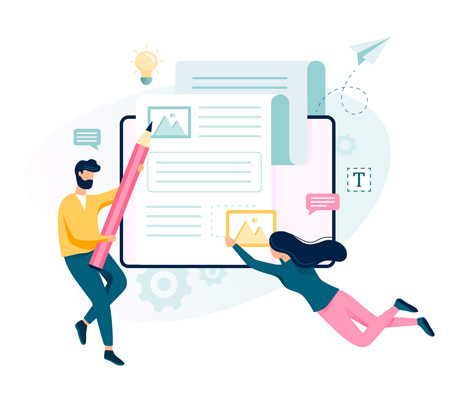 Let's talk about how

Your Word

can help you.