SOP Writing
A SOP, or statement of purpose, explains why something exists. The application procedure for graduate school entails a lengthy checklist that calls for compiling and structuring a sizable number of documents. One requirement—i.e., your Statement of Purpose, or SOP, requires more of you to gather your thoughts and ideas and put them in writing than it does to gather documentation. The SOP is actually a letter of purpose that introduces you, your aims, and your aspirations to the admissions committee, which shall review them. Writing a strong SOP that highlights your personality traits, which are not mentioned in your academic records. Creating categories and pointers, documenting your noteworthy accomplishments and experiences, and, most importantly, explaining why you chose the course are all part of the SOP writing process. SOP has now become a prerequisite for admission to several universities in India and abroad because it gives an overview of your identity.
Be Responsible for Your Bright Future!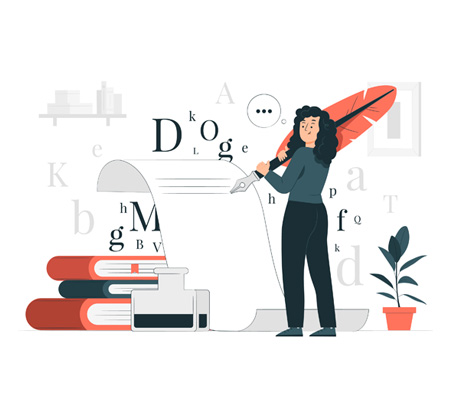 As you are an unknown person to the evaluator, the statement of purpose helps in explaining to the admissions panel why they should select you. Your application is evaluated based on the Statement of Purpose (SOP). It aids the admissions committee in evaluating your outlook on life, your professional objectives, your convictions, your subject expertise, and your vision. Simply put, a strong SOP gives institutions a picture of your complete personality. It can be put as a document that demonstrates your enthusiasm, mental clarity, commitment, inspiration, and, most importantly, individuality. This is your chance to explain to the committee why they should select you over the other applicants. With a strong SOP, you can make up for inadequate academic backgrounds by showcasing your long-term aspirations. A well-written SOP also demonstrates how well you can communicate your ideas through writing.
What We Offer
Personal/financial background
Immediate and long-term goals
Motive for choosing the institution
Basis of interest in the field
Let's talk about how

Your Word

can help you.