Explainer & Corporate Video scripts
It takes considerable planning to write an explainer & corporate video script that will deliver a compelling and clear message. Explainer videos are a great way to highlight your company's key products and services. The best way to create explainer videos is to first get the assistance of an expert script writer and then add your own creativity. To explain why the viewer should pick your product or service above those of competitors, you need to demonstrate how your product or service addresses the problem. Above all, your video describes your product or service.
The Best Strategy to Build Credibility and Trust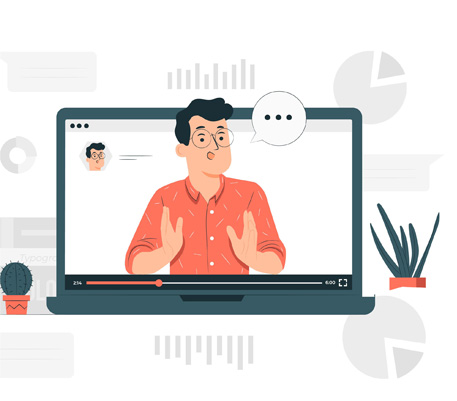 Never disregard the power of interactive marketing. The viewers' purchasing decisions are significantly influenced by corporate videos that are posted to websites to explain products or services. Explainer videos are shared much more readily. Top leaders are employing these well-scripted videos more and more often to inspire their workforce. When your home page features an interesting video, the average amount of time visitors spend there increases. They'll give your video a quick look to see if it grabs their attention. Additionally, SEO is improved by the eye-catching captions and subtitles that are written into explainer and corporate videos. When customers see corporate videos with strong scripts, their likelihood of purchasing your goods or services increases. Explainer videos promote better ROI, raise brand recognition, and guarantee higher Google rankings. Excellent scripts for your corporate videos will help you capture and hold viewers' interest.
What We Offer
Animated Explainer Video script
Whiteboard Animation Video script
Let's talk about how

Your Word

can help you.