Creative Content Creation
Creative content refers to the various media platforms used by businesses to advertise and market their goods and services as well as their brand. It includes a variety of content formats, such as blogs, e-books, images, and brochures, as well as rich media assets, such as commercial videos, digital advertisements, and pictures. Hiring our creative content writing services will help you stand out in the crowded online market of today. Your needs for all forms of creative content writing can be met by us. We produce high-quality creative content that can effectively promote your brand.
Leveraging Content to Create Magic!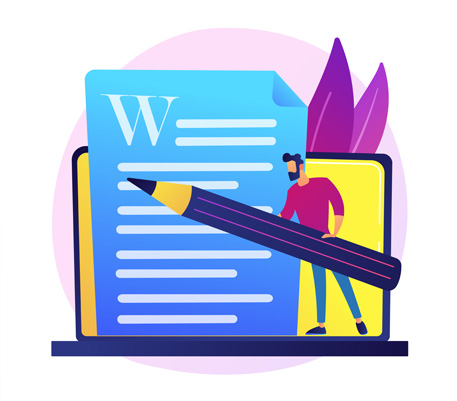 Creative content brings out unique ideas that enable your business to be more than just a name or a logo. It elevates the brand and gives it a face. Prospective clients always want to collaborate with people they find attractive and who they feel at ease around. Many businesses and their marketing departments will work themselves to the bone or blow their budgets trying to boost SEO. Being able to reduce that stress is one of the wonderful things about creative content. Online publication of your original content can boost SEO as well as your inbound marketing strategy. A search engine's ranking of your business can be significantly impacted by the quantity of material that is available and is viewed, shared, liked, retweeted, or reblogged. Your Word assists you in ascending to the pinnacles of achievement.
What We Offer
Content for Marketing Tools
Let's talk about how

Your Word

can help you.