Ghost Writing
Writing professionally on someone else's behalf is known as "ghostwriting." Simply put, it is a piece of work for which credit is given to someone else. The original author, who is kept anonymous and cannot be seen, is referred to as a ghostwriter. Professional ghostwriting will simplify, organise, and showcase your job in a professional manner. Knowing the nature of the content inside and out is the most integral part of ghostwriting. In ghostwriting, each piece you produce should have a distinct style and tone. Interviewing the individual we're ghostwriting for helps us better understand their voice.
Acquire the Assistance of a Ghostwriter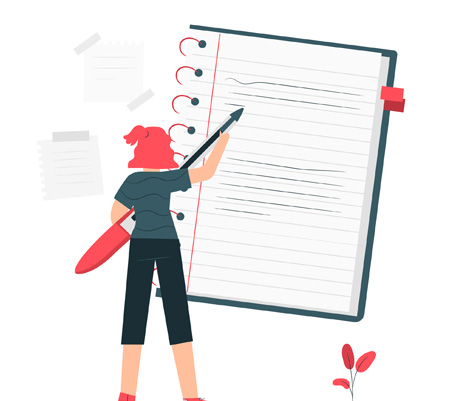 Making your ideas understandable to a lot of other people is one of the most crucial tasks a ghostwriter performs. They must make technical content readable. Ghost writers won't necessarily be as knowledgeable as you are, but they can frequently communicate your thoughts to someone who lacks your intelligence. They support the promotion of public personalities' and businesses' brands. Easy to do. Instead of an executive taking the time to create excellent content once in a while, hiring a professional ghostwriter can hasten the process of establishing your brand's voice. You're giving your rivals a huge advantage, though, if you're not creating content. The fact is that most of the quality content your competitors are publishing probably wasn't written by them. To improve your brand's voice, you should hire a ghostwriter to produce content that is consistently entertaining.
What We Offer
Blog posts and social media content
Third-party guest posting
Let's talk about how

Your Word

can help you.