Translation Services
In today's scenario, the operations of our brands are not restricted to a particular region. A global approach is required to reach across borders. Therefore, in order to conduct a more successful campaign or presentation, we must use the local language for each region. As a result, all brands require support for local languages for regional promotions. Content translation service is the process of translating a company's promotional campaigns and content from one language to another. It is essential to ensure that the company's message is upheld all the way through the process. Some sentences or phrases are more challenging to translate than others because the target language requires the words to be rearranged in order for the phrase to make sense. It is advisable to hire a professional marketing content translation firm to make sure that your content is accurately translated and conveys what you meant. When messages from an organization are translated into a different language without the assistance of a marketing translator, they can be ignored or misinterpreted.
Connect with a Larger Audience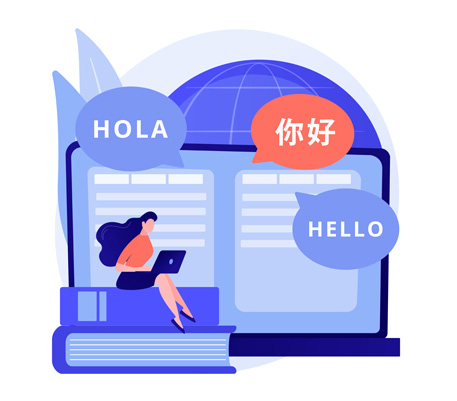 By translating your marketing materials, you can expand the audience for your company. By doing this, you are giving your business access to several more tiers of prospects. Increased website traffic and customer interaction frequently result in higher sales. If customers can easily understand the goods and services you're attempting to market and what your business is all about, they'll be a lot less reluctant to use your website. Your ability to communicate with clients who speak different languages is made possible by translating your content. As a result, more educational, high-quality blogs and websites typically rank better as a result of the way Google uses SEO to rank pages. The availability of translations on your company's website will significantly boost your multilateral SEO. Customer satisfaction typically rises when interactions are simpler, websites are easier to use, and your company is flourishing.
Let's talk about how

Your Word

can help you.